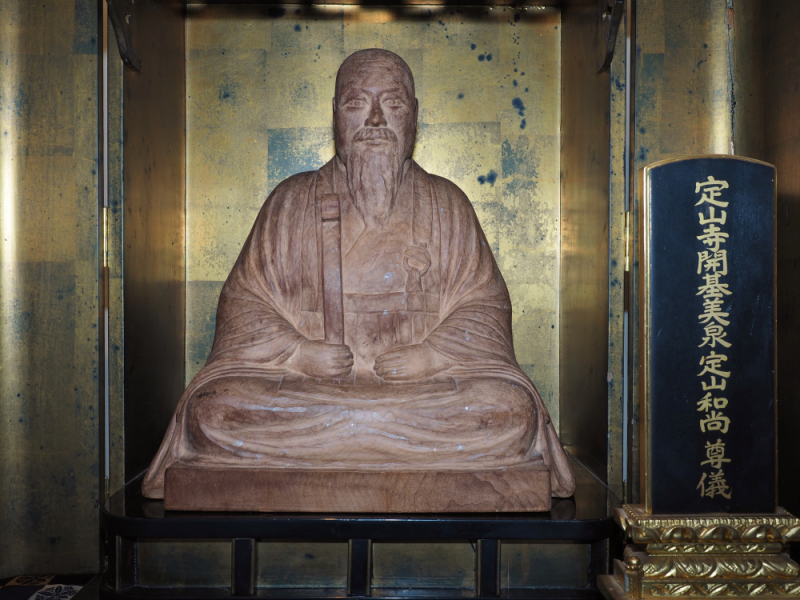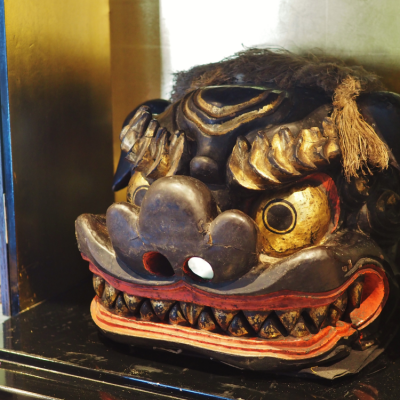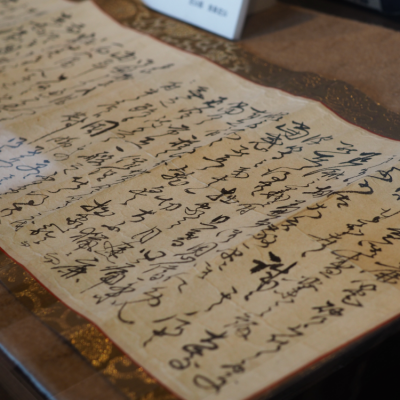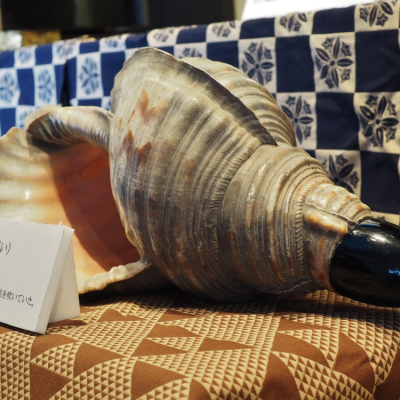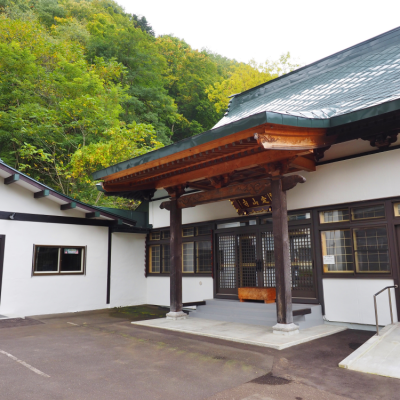 Activity
Jozanji Temple Homotsuden (Museum)
A treasure hall that houses and exhibits precious objects related to Miizumi Jozan, the founder of Jozankei Onsen, adjacent to Jozanji Temple.
Visitors can see the wooden statue of Monk Miizumi Jozan and other valuable items here.
About Jōzanji Temple's founding father
The temple was founded in 1916 by Misawa Shoen, the third head priest of Sapporo's Chuoji Temple, as a Soto Zen Buddhist preaching center to offer memorial services to the ancestors of the people of the hot spring resort, encourage the benefits of the hot springs, and pray for good health by carrying on the wishes of Monk Jozan. In October 1923, the relic of Monk Jozan were ceded and stored in the Konpira Hall of Chuoji Temple and in 2016, for the 150th anniversary of the Jozankei Onsen's opening, the Jozanji Temple Homotsuden (Museum) and the main hall were restored and the relics conserved and displayed.
Main collection
・Wooden statue of Monk Miizumi Jozan
・Precious statue of the Great Dharmakaya Guardian Deity (Kobo Daishi) made by Miizumi Jozan
・Otasan Dai-Gongen (the manifestation of a buddha in the form of an indigenous deity) wooden scriptured boards made by Miizumi Jozan
・Lion's head・Priest's robes, Andae (one of the 3 clothes worn by monks) worn by Monk Jōzan
・ Monk Jozan's private correspondences
*Some of the items are not displayed.
Miizumi Jozan
Jozankei Onsen's founder – the Shugen ascetic Monk Miizumi Jozan – was born in 1805 in Okayama Prefecture. -He was a man of great physical stature close to 180cm tall, strong enough to remove stones along the roadside, well liked by children and was said to be an exceedingly loved figure in general.
He learned the practice on various sacred mountains and in 1856 he migrated to Hokkaido and ran a hot spring resort at Hariusu in Otaru.
In 1866, under the guidance of the local Ainu people, he was told about the existence of a hot spring located deep in the mountains of Otaru.
Jozan thought about using the hot spring as a treatment for people and in July of 1871, under the judgement of Baron Iwamura Michitoshi, a statesman and pioneer judge of Hokkaido, he was ordained the hot spring's administrator (yumori). In the vicinity of present day Tsukimi-hashi Bridge, a small bathhouse was built which became the start of Jozankei Onsen.
Later, Higashikuze Michitomi, a statesman who came to the inspection of the Higashi-honganji road, praised the faith and achievements of Monk Jozan and named the hot spring resort from the then unnamed valley "Jozankei".
Information
Fee

無料

Business hours

9:30~15:00

Closed

毎月18日・28日は休館 ※不定休あり

Parking

駐車場 3台 (満車時は公共駐車場を利用 徒歩5分)
Category
Area

Jozankei

Season

Spring (Apr. – May), Summer (June – Aug.), Autumn (Sept. – Oct.), Winter (Nov. – Mar.)

Variety

Indoor activities, Museum

Other

Small number of participants, Groups OK, Children can participate
Address

061-2302 HokkaidoSapporoJozankeionsenhigashi 3-chome, Minami-ku

Phone

011-598-4034