50 min. by car from Sapporo.
60 min. by car to Oratu.
70 min. by car to Niseko.
80 min. by car from New Chitose Airport.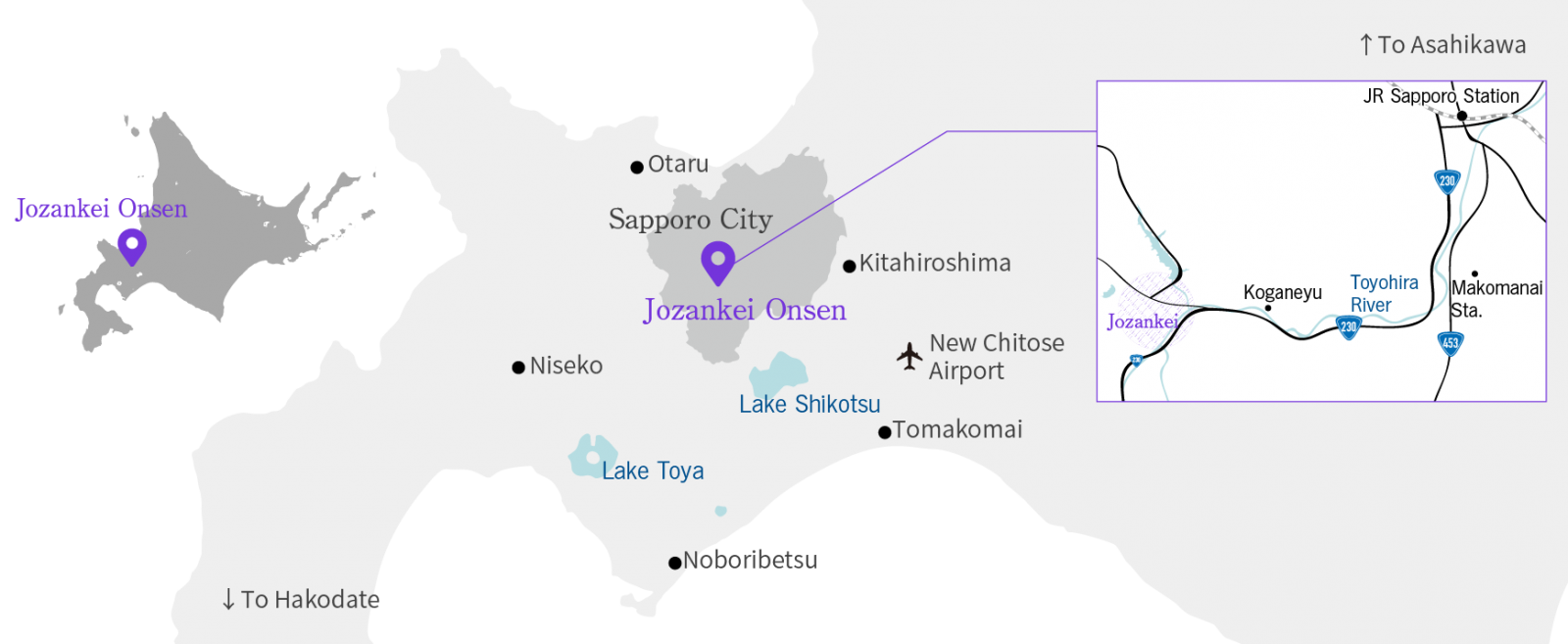 Routes from major cities within Hokkaido.
From New Chitose Airport
From Sapporo Sta.
From Makomanai Sta.
From Otaru
From Toyako Onsen
From Hakodate
From Noboribetsu Onsen
From Tomakomai
From Niseko
From Lake Shikotsu
Flight information from major domestic airports to New Chitose Airport.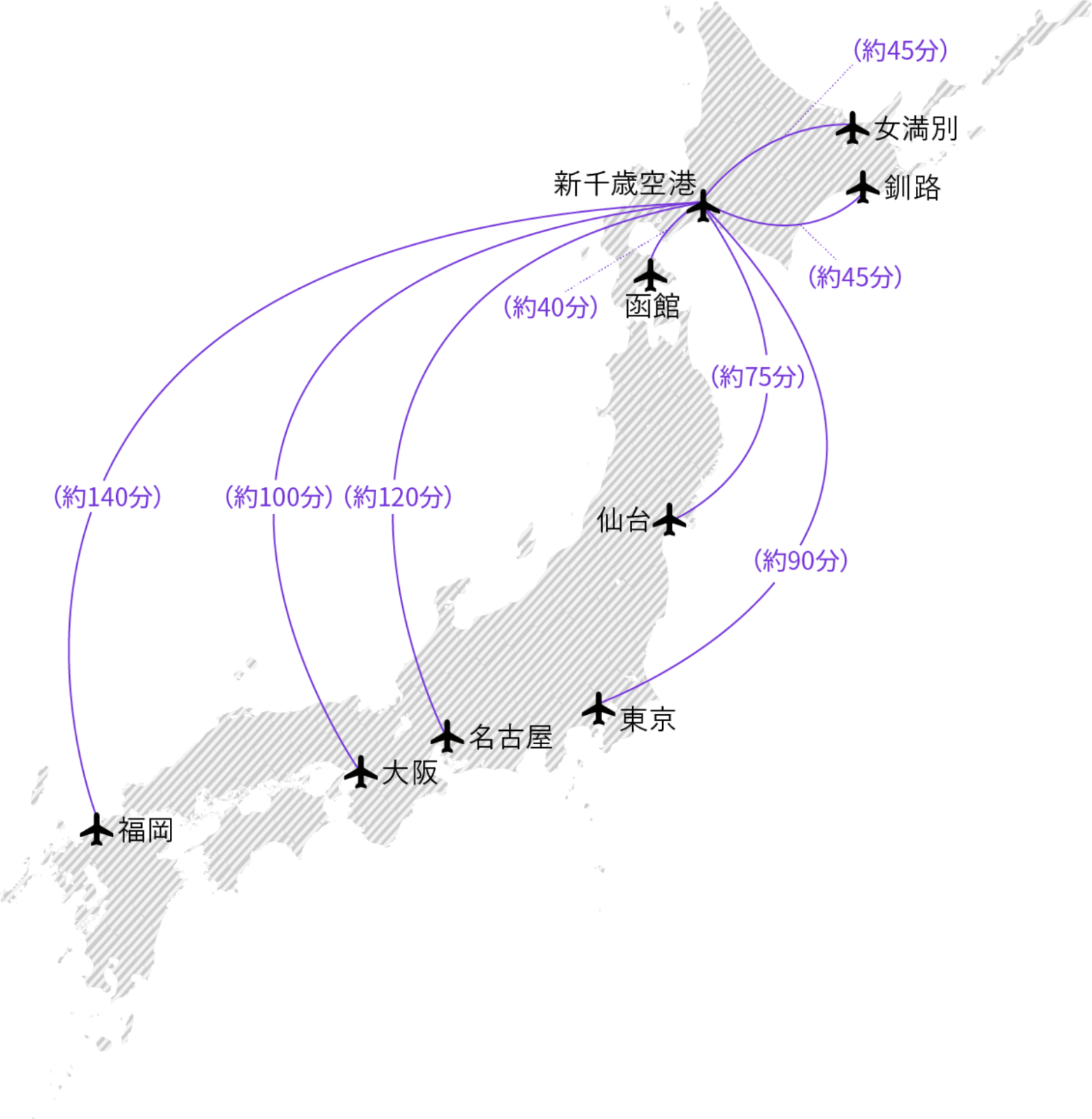 Tokyo(Haneda)
(About90min)
New Chitose Airport
Nagoya
(About120min)
Osaka
(About100min)
Sendai
(About75min)
Fukuoka
(About140min)
Hakodate
(About40min)
Kushiro
(About45min)
Memanbetsu
(About45min)
Parking
Jozankei sports park free parking
Enter the side of Hotel Milione, And the immediate left
Mapcode: 708 754 358
Area Map