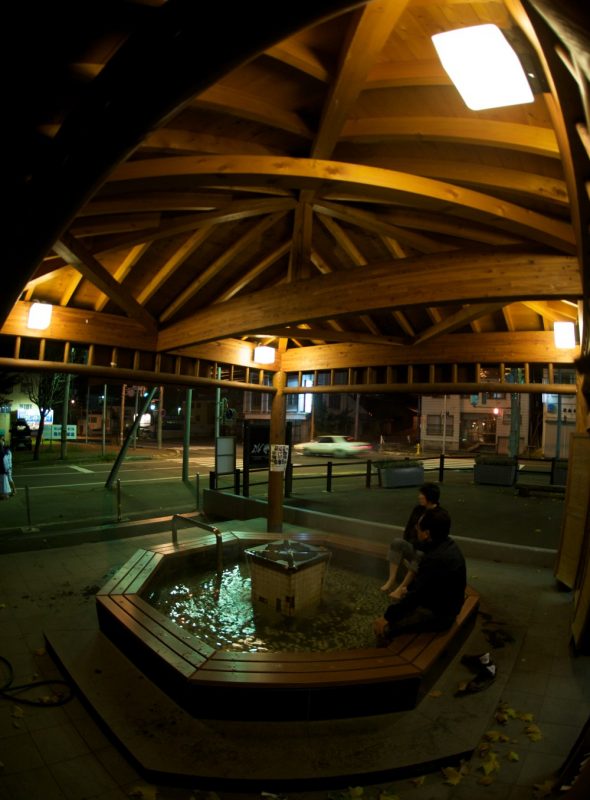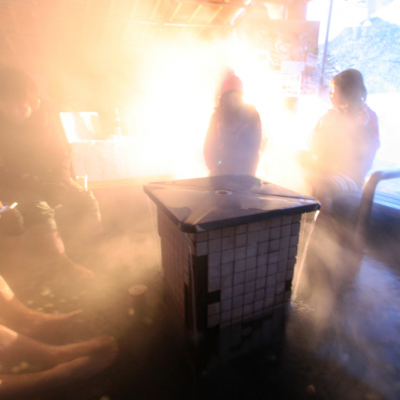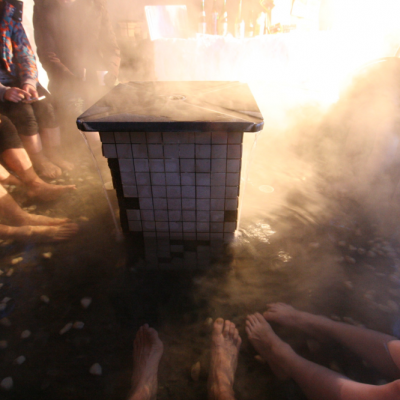 day-trip hot-spring facility
Taro-no-yu (Footbath)
Taro-no-yu opened in November 2003 as a free footbath in Jozankei Onsen. It was given the name "Ashi no Fureai Taro-no-yu" because of the statue of Kappa Taro here and also to be a place where strangers can exchange heart-to-heart conversations and bond with each other while soaking their feet in the footbath.
Facing a national highway and under square pavilion known as an azumaya, this octagonal-shaped footbath is a great place to start conversations. Soak your feet in the footbath, and if you see people on the other side, first, exchange greetings and you will soon find yourself conversing with them like old friends.
In addition, there is a vending machine offering small towels at Taro-no-yu, so you don't have to worry if you come without anything to dry your feet. There is also a vending machine that dispenses Omikuji (fortune-slip), so you can also learn your fortune here.
Information
Fee

free

Business hours

7:00~20:00

Towel rental

Vending machine available
Category
Area

Jozankei Onsen

Hot spring

Footbath / hand bath

Facility / other

Wi-Fi
Address

061-2302 HokkaidoSapproJozankeionsenhigashi 3-chome, Minami-ku

Phone

011-598-2012