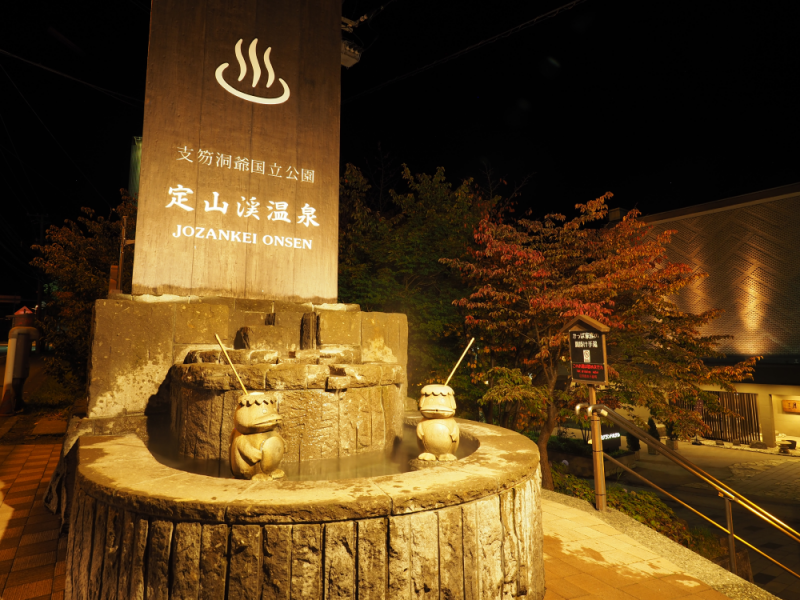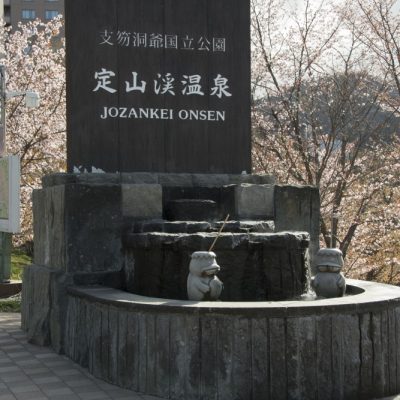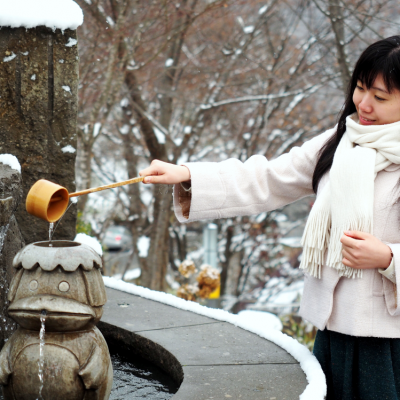 day-trip hot-spring facility
Gankake-teyu (Handbath)
Constructed as a symbol of Jozankei Onsen in 2001, the spring water is drawn from a hot spring source, and when the water is poured onto the plate of the Kappa statue,the water flows out of the Kappa's mouth. It also serves as a 6m high welcome tower made of local Sapporo soft stone (Sapporo Nanseki). It was given a new lease of life in 2016 on the occasion of the 150th anniversary of the opening of Jozankei Onsen.
Tradition says that if you cleanse your hands with the flowing water, face towards the Kappa Daio statue in Futami Park and chant three times "On Kappaya Unken Sowaka", your wish will come true.
How to pray
Face towards Kappa Daio and place your hands together. If you stand in front of the QR code's surface, you can know the direction to stand towards Kappa Daio.
Scoophe water with the wooden ladle and pour it onto the plate on the head of the kappa.
Clean your hands with the water flowing out of the Kappa's mouth.
Chant "On Kappaya Unken Sowaka" three times and make a wish.
Kappa Daio will make your wish come true for sure.
Category
Area

Jozankei Onsen

Hot spring

Footbath / hand bath

Facility / other

Wi-Fi
Address

061-2302 HokkaidoSapporoJozankeionsenhigashi 3-chome, Minami-ku