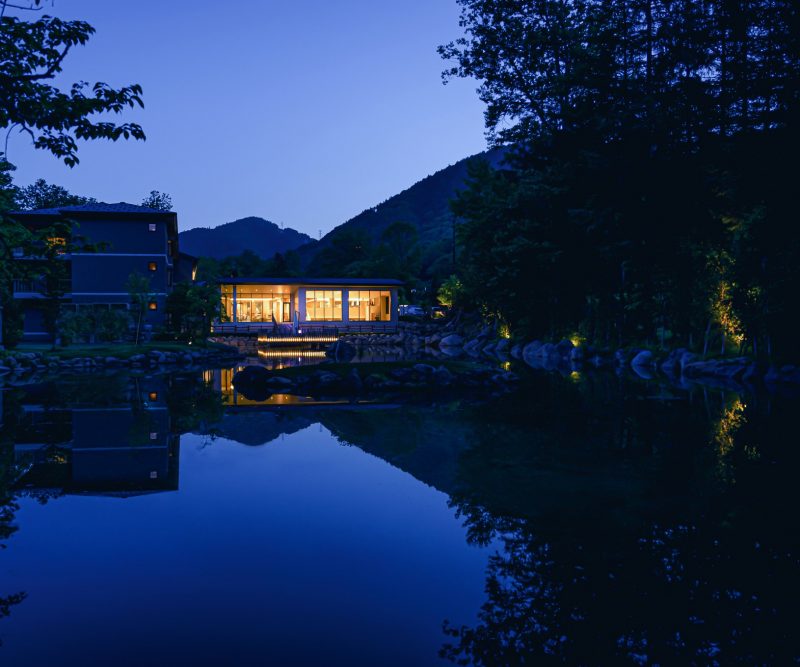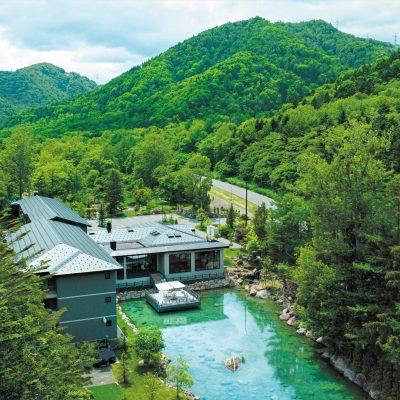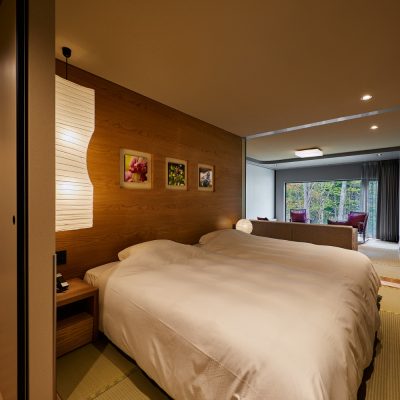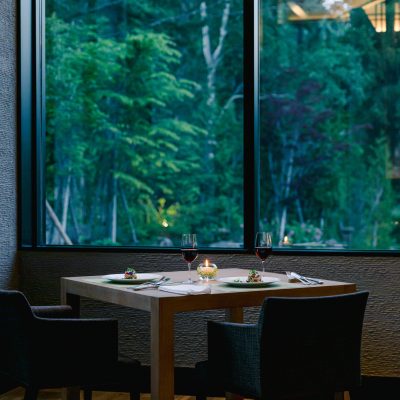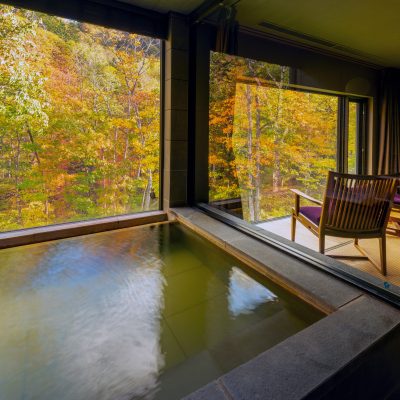 accommodation facility
Okujozankei Onsen Kasho Gyoen
An inn that brings together the seasons. A secluded villa among the primal scenery of Hokkaido.
Opened in June of 2018, Kasho Gyoen is an inn located on a site of around 2.5 acres in Shikotsu-Toya National Park. Enveloped in the "Ancient Forest" that grows verdantly where the river flows, there is a 3,000 square meter garden, diligently protected by previous generations, a large pond that reflects the four seasons, and a suspended "Breeze Terrace" above. No matter where you go, you will be soothed by the breeze passing through the forest and scenery colored by the four seasons.
The gentle water of Usubetsu Onsen is of a different quality than that of neighboring Jozankei Onsen, and is calcium / sodium-hydrogen carbonate spring. Along with the sulphate springs and sulfur springs, it is considered to be on a par with the quality of the three best hot springs for your skin. You can have your fill of the this natural water, drawn from the source and connected directly to all guest rooms, and have the expanse of the ancient forest before your window all to yourself.
As for the food, our Italian chef, well-versed in local ingredients, has singled out only those of the highest freshness, quality, and seasonality to create the most delicious dishes, and spins them into an exciting, unconventional course that we call "Okujozankei Italian." With the well-matched Hokkaido brand and Japanese spirit, you can enjoy nature and seasons to be found nowhere else. We also recommend our carefully selected "pairing wines" chosen according to dish. Please enjoy this supremely blissful marriage of fine food and wine.
Information
Accommodations fee
(per person)

33,550~57,200円
Category
Area

Jozankei Onsen

Classification

Hotel / inn

Hot spring

En-suite open-air hot-spring bath, Beauty salon / spa

Facility / other

Shuttle service, Wi-Fi, Barrier free
Address

061-2301 北海道札幌市南区定山渓857

Phone

0120-489-485 or 011-598-2661