Jozankei Onsen hot-spring quality
Quality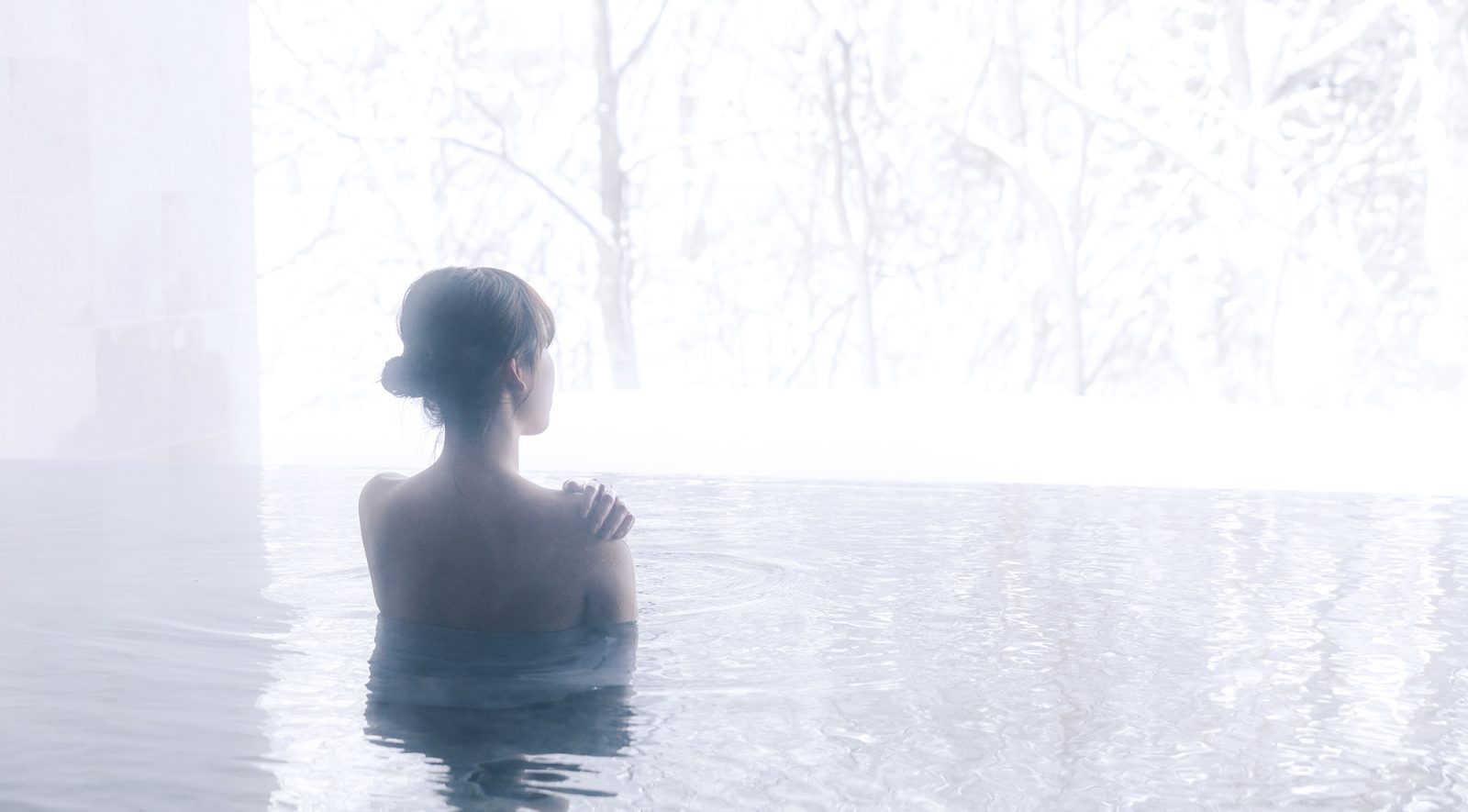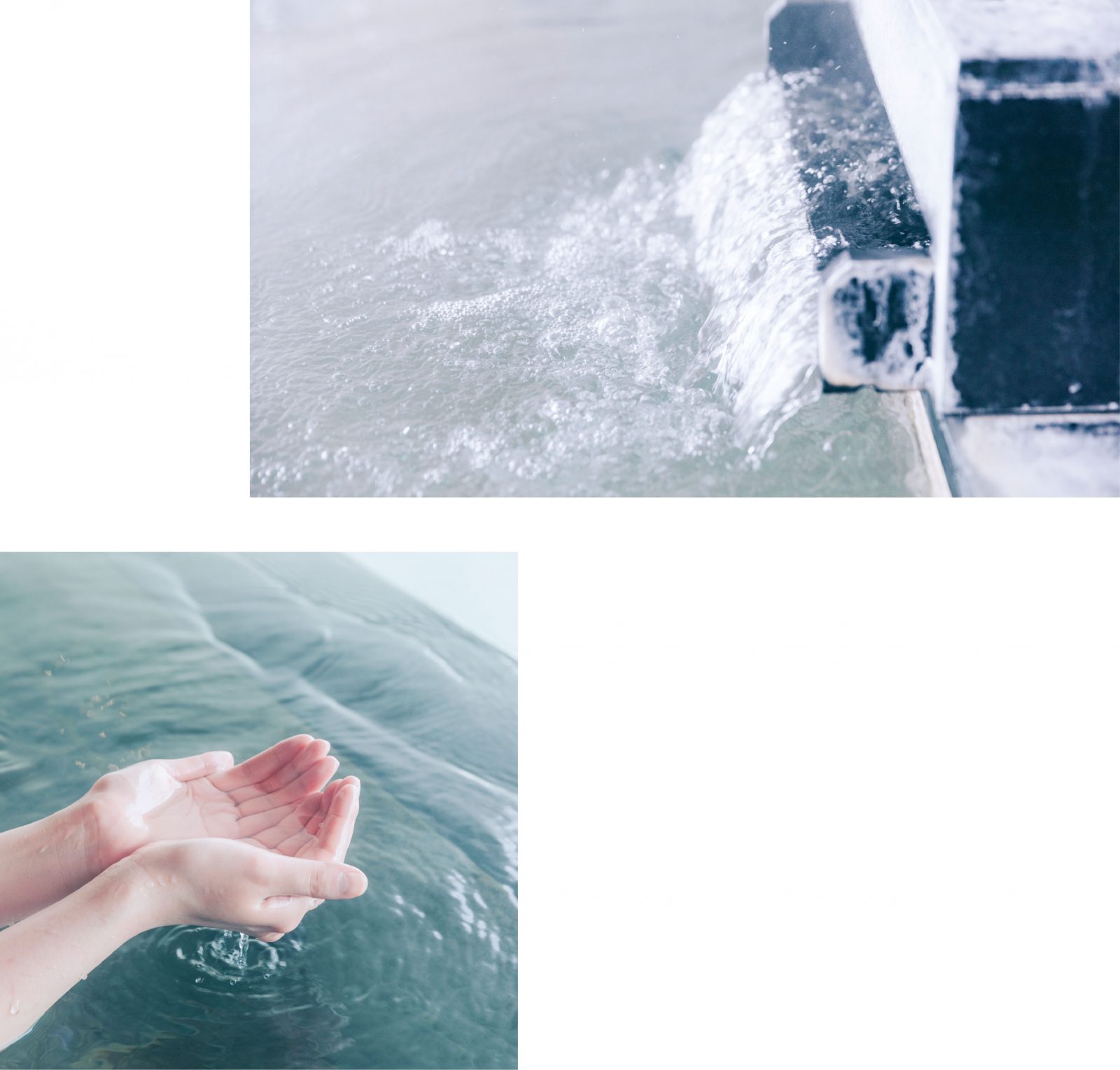 Jozankei hot springs, blessed by the forest and the earth.
Hot spring gushing out in the Jozankei spa resort areas contains sodium chloride (neutral hypotonic hot spring) featuring its colorless and transparency, and mild amount of salt. It is one of the most common spring quality in Japan. When you soak into it, you will find your body becomes warm from inside, That is because the salt content sticking to your body prevents the sweat from evaporating.
There are 56 sources of hot spring in the Jozankei spa resort. Most of them are concentrated in the vicinity of Tsukimibashi bridge and Takayamabasi bridge of the Toyohira river running the spa resort areas. Hot spring is abundantly gushing out from crannies of bedrocks in the riverbank and in the bottom of the river.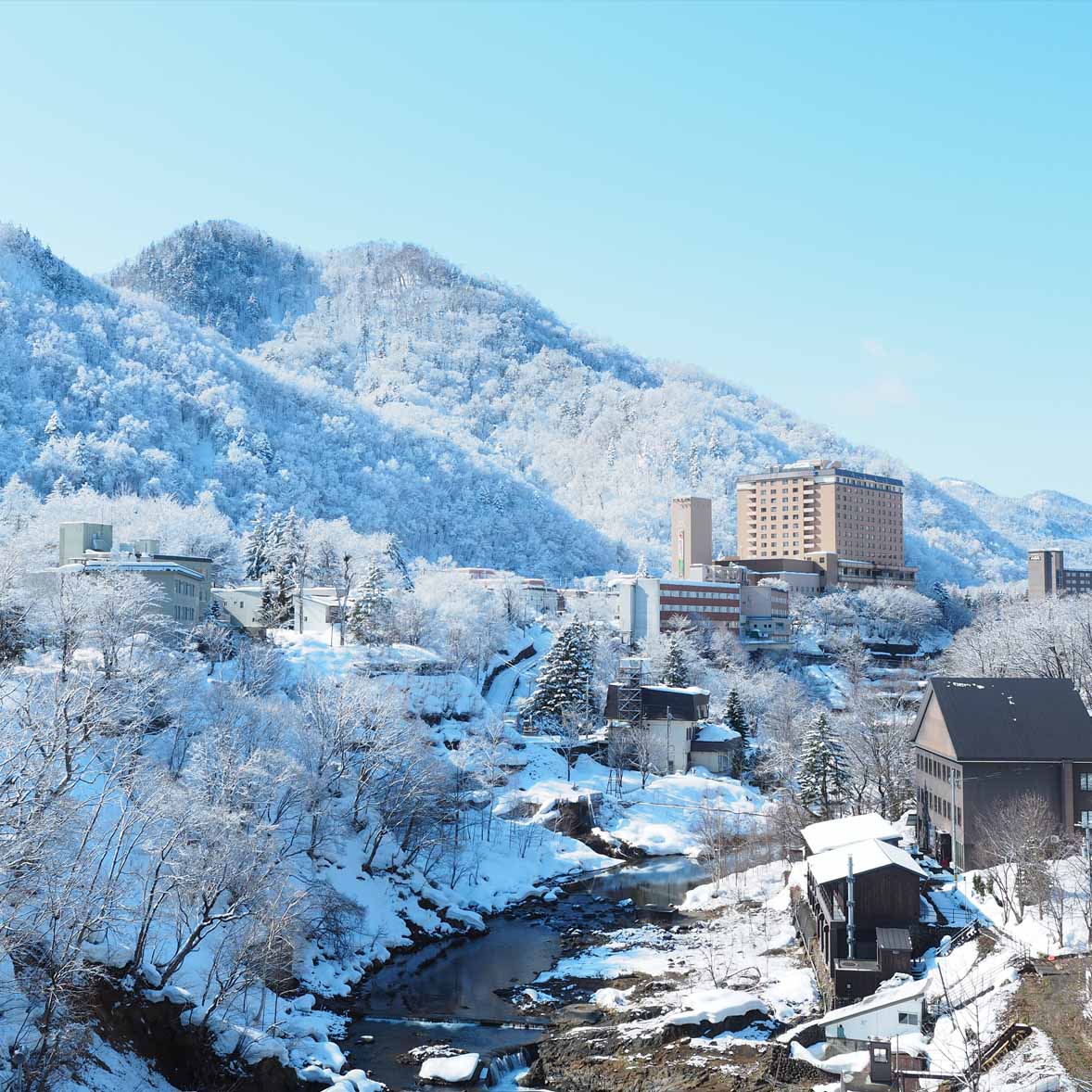 The quantity indeed 8600 liters per every minute, gushing temperature is high as 60 to 80 degrees and we proud of this hot springs for both of quantity and quality. The mechanism of the gush is not inseparable from rich forests of Jozankei valley. Jozankei hot springs is placed in the area that three rivers, Usubetsu, Shiroi and Otarunai flows into main stream of Toyohiora river. That is to compare rivers to bones of the expanded fan, the forest of source: Jozankei valley is placed in the main part to unify the bones of fan. And in ahead of the expanded fan, mountains ranges Mt. Asahi and Mt. Yuuhi in close to hot springs area and from Mt. Haruka to Mt. Yoich, Mt. Muine and Mt. Soranuma in far view.
It is said that ground water which has seeped into the boundless ground is the source of hot spring. It could be true that hot spring of Jozankei was created by drops of forests and passion of the ground.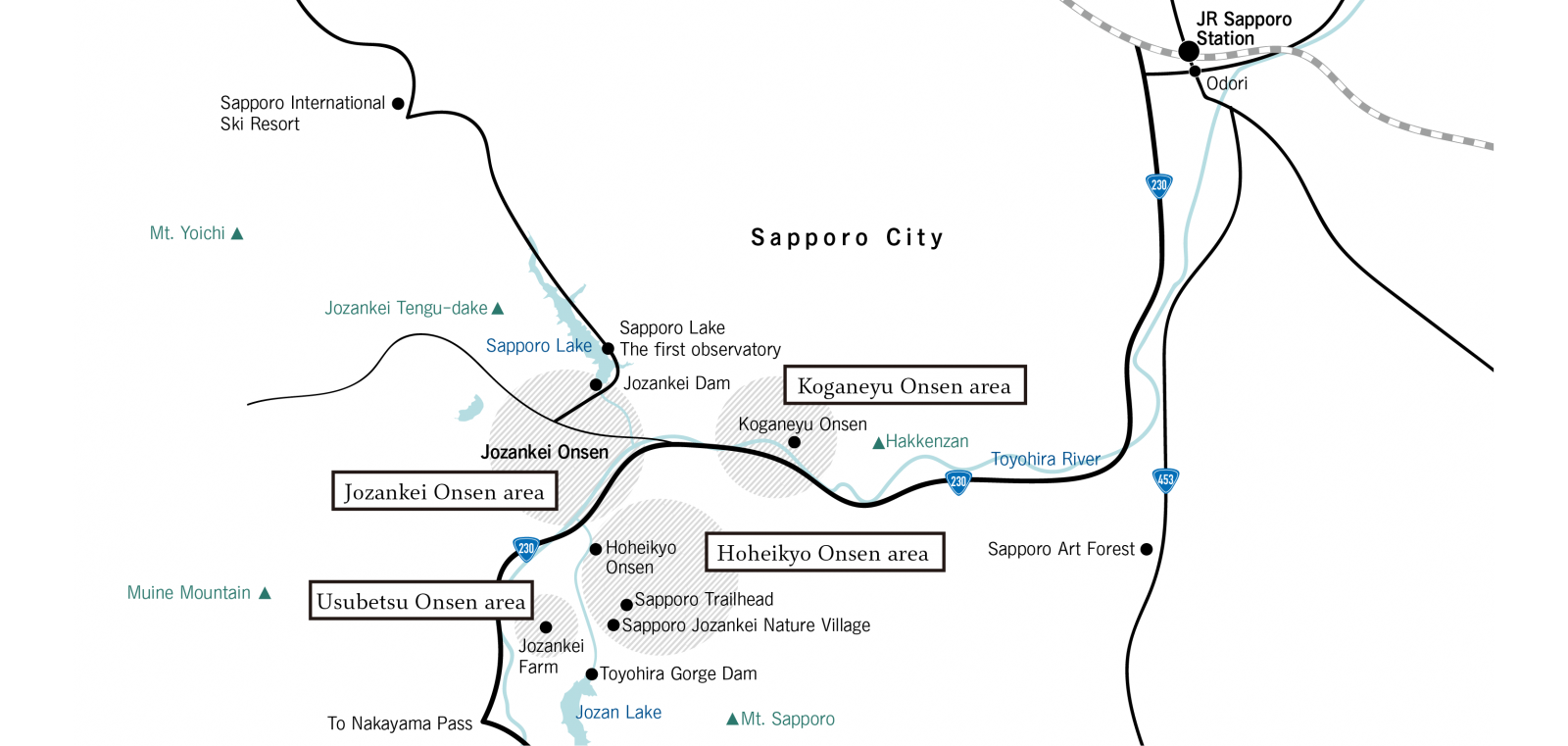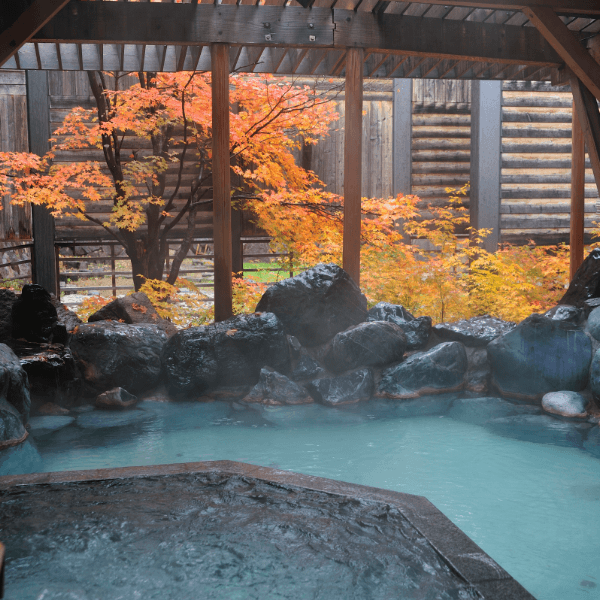 Jozankei hot springs
| | |
| --- | --- |
| Quality | Sodium chloride |
| Efficacy | Anaemia, Neuralgia, Arthrodynia, Frozen shoulder(adhesive capsulitis), Cut, Burn, Chronic women's diseases |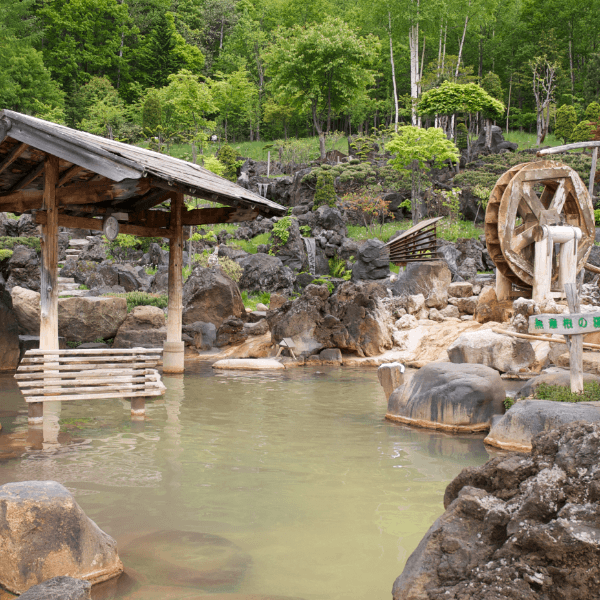 Hoheikyo hot springs
| | |
| --- | --- |
| Quality | Sodium Calcium Hydrogen Carbonate Chloride ( sodium bicarbonate ) |
| Efficacy | Neuralgia, Myalgia, Chronic women's diseases, Hemorrhoid, Fatigue recovery, Frozen shoulder (adhesive capsulitis), Arthrodynia Drink/ Chronic Digestive Diseases, Chronic constipation, Diabetes, Liver diseases |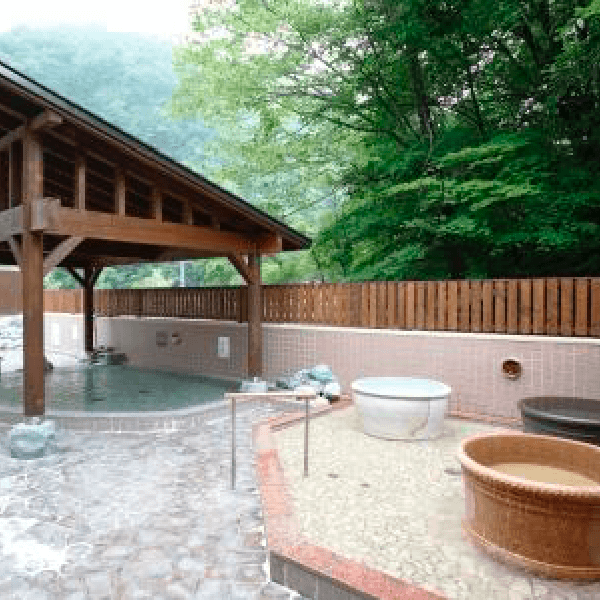 Koganeyu hot springs
| | |
| --- | --- |
| Quality | Simple sulfur |
| Efficacy | Dermatopathia, Neuralgia, 、Myalgia, Arthrodynia, Frozen shoulder(adhesive capsulitis), Paralysis, Bruise, Sprain, Fatigue recovery, Chronic digestive organs disease Hemorrhoid, Healthy promotion, Chronic women's diseases, Cut, Diabetes |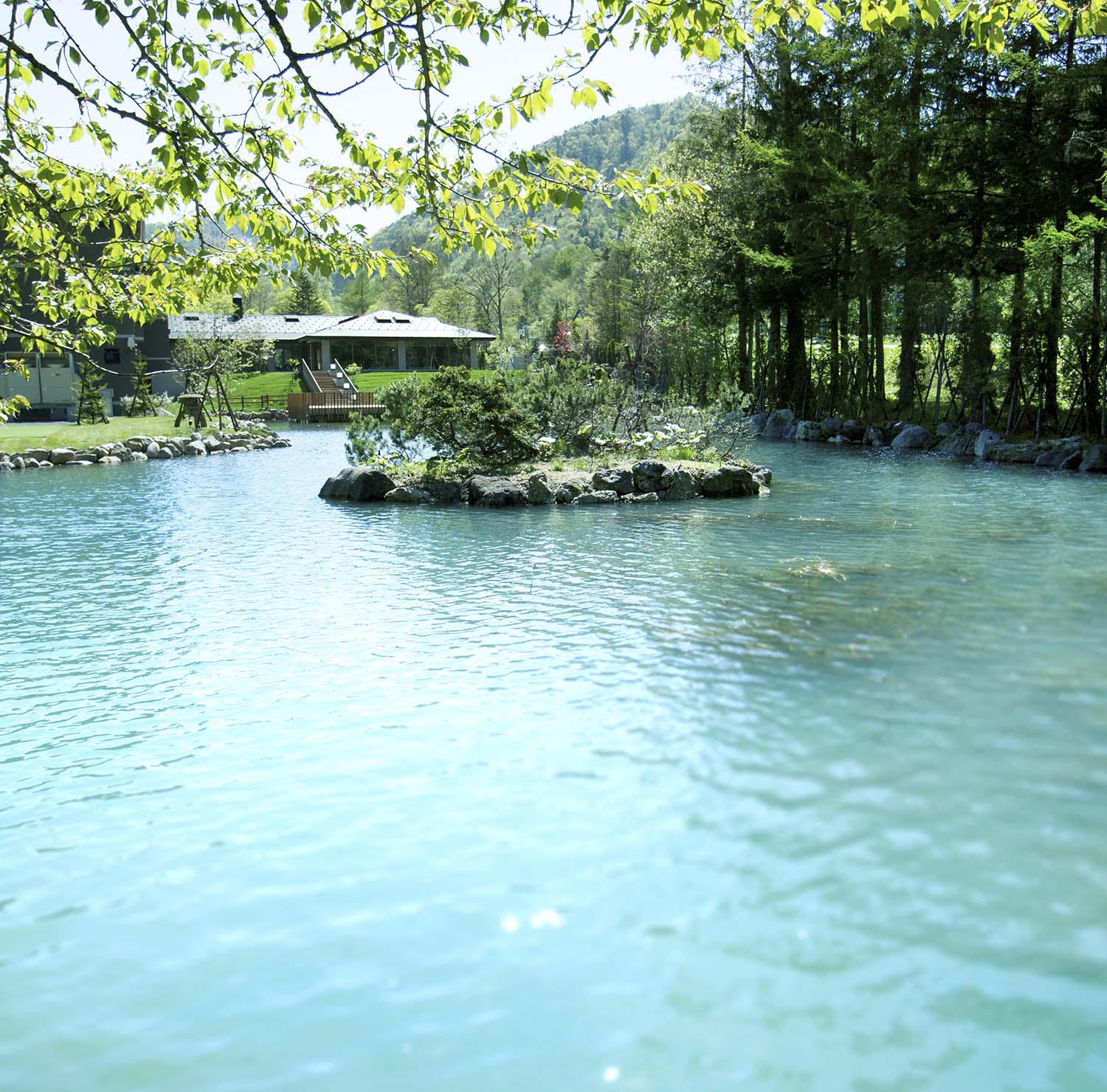 Usubetsu hot springs
| | |
| --- | --- |
| Quality | Sodium Calcium Hydrogen Carbonate Chloride ( sodium bicarbonate ) |
| Efficacy | Neuralgia, Myalgia, Chronic women's diseases, Hemorrhoid, Fatigue recovery, Frozen shoulder (adhesive capsulitis), Arthrodynia Drink/ Chronic Digestive Diseases, Chronic constipation, Diabetes, Liver diseases |